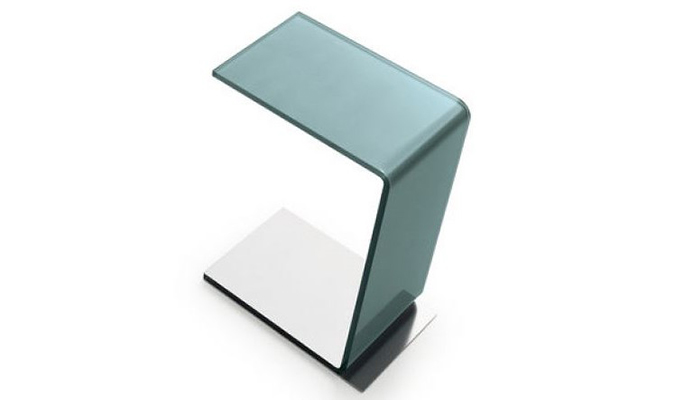 Hover
Hover
Hover
Hover
Swan Side Table
Dimensions:
48 x 32 x 57 H (cm) / 18.8″ x 12.5″ x 22.4″H
Finishing:
Extralight bent glass coffee table with lacquered bottom part. Glued mat stainless steel plate.
Frosted lacquered; lacquered in one color; lacquered in two-tones bent glass.
Available in different colors.
Sovet is an Italian design company that combines the inspirations of contemporary design and the tradition of Italian glass art, to create pieces of furniture that speak an original, elegant and versatile language.  A story that communicates emotions and welfare, through the quality of the materials and the manufacture, the versatility of the project, the sustainability of the production process. The richness of this exchange leads to create unique products that resonate with their inner meanings of wisdom, craftsmanship and technology. 
The Swan Side Table harmonizes with any personality. You can have two options: a delicate transparency that seems to disappear into the air, or a brilliant and original combination of colours. Swan is a multifunctional piece of furniture: a single bent glass sheet that blends perfectly with other contemporary furnishing complements, also thanks to the possibility of choosing among several colour options.
---
---