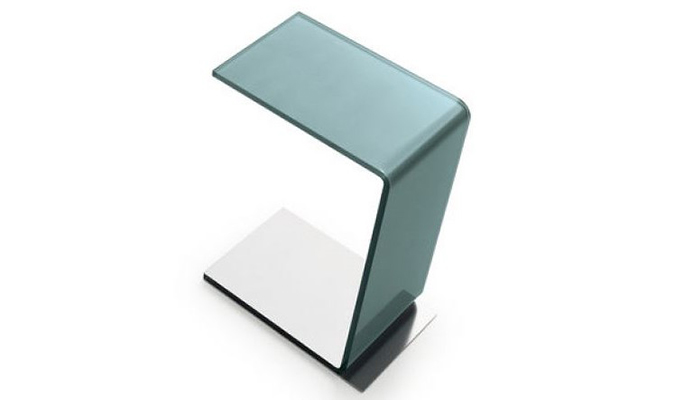 Hover
Hover
Hover
Hover
Swan Side Table
Frosted lacquered; lacquered in one colour; lacquered in two-tones bent glass
Available in different colours.
Dimension: 19″ W x 12.6″ D x 22.4″ H
48cm W x 32cm D x 57cm H
The Swan Side Table harmonizes with any personality. You can have two options: a delicate transparency that seems to disappear into the air, or a brilliant and original combination of colurs.
---