The West Coast design style has become popular with Vancouverites. It combines an open concept living, effortless, sophisticated, functional style with character.
A WEST COAST STYLE INTERIOR CAN BE ACHIEVED WITH A FEW FURNISHING DESIGN ELEMENTS
LINE
Contemporary furnishings with strong lines and curvilinear lines, draws the eyes horizontally and vertically and can make a space feel larger or cozy.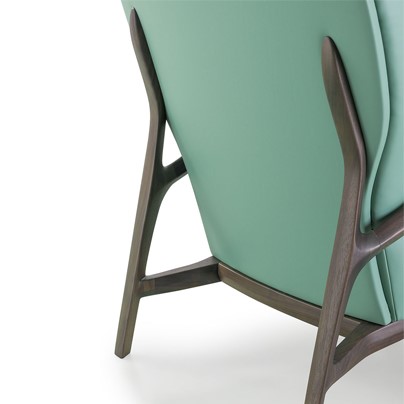 TEXTURE
West coast style brings in natural textures and textural elements in nature into the home with the use of a variety of materials, finishes and textures.
CONTRAST
Contrast can highlight a feature in a design using different shapes and textures with warm, cool, light and dark tones.
BALANCE and HARMONY
The use of balance and harmony in design can create a feeling of visual symmetry and unity using elements such as colour, shape, scale and patterns.
---
FUNCTIONAL LUXURIOUS LIVING
ULIVI featured at Ark Interiors is a leading Italian manufacturer of sofas and armchairs made with love to guarantee a long-lasting lifetime. ULIVI features functionality, a variety of options with pops of color, contemporary and chic styles and luxurious living with character.
Every product by Ulivi Salotti goes much beyond its pure appearance and artistic beauty with maximum comfort. Their exclusively Italian leathers are born unique with true results of traditional craftsmanship, research, and experience. Some of their full-grain leathers include; Etrusco, Tuscany, Lance, Lotus, Grasse, Nabuk, River, and Kashmir.
---
FEATURED AT ARK INTERIORS
HECTOR SOFA
Both traditional and modular sofa, the Hector range sees the space in a functional way.
Its rigorous geometric lines achieve a perfectly proportioned design , and the softness of seats and backs , padded with goose down, offer the maximum comfort . The metal base , with its exclusive finishes , adds details that characterize its style, embellishing and enriching the product design. The armrests can be finished with an elegant handmade braid in soft leathers with exclusive colors, which uniquely underline the Company "savoir-faire" that has always characterized the production of Ulivi Salotti. In the "LARGE" version , the wide finely hand-woven armrest offers a precious aesthetic detail and a practical support point.
---
VINE ARMCHAIR
Vine Collection designed by architect Frank Jiang for Turri is defined by surrounding padded pieces and slim wooden structures, evoking nature. Almost like a branch, where the remarkable workmanship and combination of rich materials define an elegant and at the same time modern silhouette. One outstanding feature is the woodworking which, draws its inspiration from the patterns of interweaving vine stock. The element, which is replicated in several shapes and sizes, constitutes the starting point for the entire collection. The armchair can be covered in leather or fabric. Vine armchair is available in different finishes.
---
OMER BED
A modern Italian designer handmade bed designed by Andrea Pinori and Giorgio Balestri. The Omar bed is an eye-catching piece, perfect for the master bedroom, that offers the optimum level of comfort and style. Upholstered with leather, fabric, or exotic materials such as goatskin or shagreen, with an elegant channel-tufted headboard and highlighted metal detail.
---
Step into our Downtown Vancouver furniture showroom and learn about our quality handcrafted luxury home furnishings from Italy, Europe, and around the world. At ARK Interiors, we offer a range of interior design services. Our qualified interior design team can assist you with customized solutions and support you with your home projects.